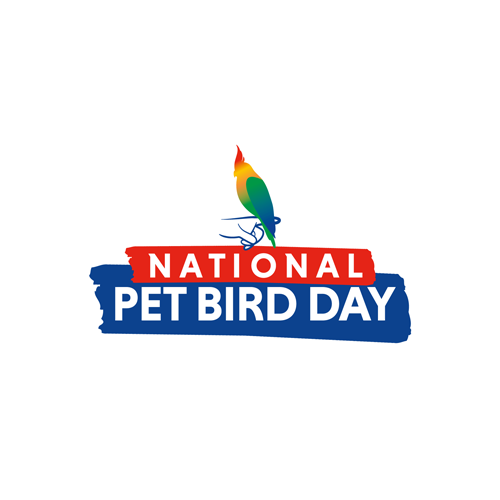 Join Us in Celebrating National Pet Bird Day on September 17
At the Bird Enjoyment & Advantage Koalition (BEAK), we are getting excited for the 5th Annual National Pet Bird Day, coming up soon on September 17! We established this special day in 2019 as an opportunity to celebrate the many ways in which pet birds enrich our lives, while also educating current and potential bird owners about the responsibilities and commitments that come with having a companion bird.
National Pet Bird Day Live Event!
We're so excited for #NationalPetBirdDay! Join us for a celebratory Facebook Live event on September 17 at 1:00 PM EDT featuring:
Live Q&A with two renowned pet bird specialists, Dr. Kemba Marshall, DVM, DABVP (Avian) and Barry Wisebram. This is a great opportunity to have all your questions about pet bird care, health, and behavior answered by avian experts!
An educational segment in which Barry and Dr. Marshall share a variety of tips ranging from pet bird toys and habitats to health and diet.
A showcase of the various birds that live at Barry's ranch, including macaws, Amazons, and other common types of pet birds, as well as swans, emus, and much more!
Announcement of the winners of our "My Beautiful Pet Bird" contest. Over the past few months, we invited bird owners to submit photos and videos showcasing their beautiful pets and then asked everyone to vote on their favorite entries. After our committee of judges has reviewed the top ten entries as determined by popular vote, it will finally be time to announce the winners live on National Pet Bird Day! The first-place winner will receive a $500 cash prize, second place $250 and third place $100.
In addition to the Facebook Live event, some of the bird product retailers and manufacturers that belong to BEAK will be offering special discounts in the weeks leading up to National Pet Bird Day. Find these offers by subscribing to our email list or following @MyBird on Facebook!
Another fun way to celebrate National Pet Bird Day is to check out our free tools and resources, including adorable, downloadable social media graphics and pre-written posts. By sharing these posts and graphics, as well as photos, videos and stories of their own pets, bird enthusiasts are encouraged to join in the festivities on social media with the hashtag #NationalPetBirdDay and by tagging @MyBird on Facebook and @MyRightBird on Instagram.
We look forward to seeing you at our Facebook Live event on September 17! Be sure to follow us on Facebook and Instagram, and vote for your favorite entry in our My Beautiful Pet Bird contest by September 13.